Rent a property from PF Estates
PF Estates owns and manages a variety of properties in Gloucestershire.  These include residential houses and flats, retail premises, offices, farm and storage and even a school.
Properties that are currently available to let can be found on our Residential page, Office page or Other property page.
We have recently made available storage space for caravans, mobile homes and classic cars and motorcycles. This space is clean, dry, well maintained and secure.
Whilst our premises are generally occupied by medium to long term tenants they do become available so if any are of interest then please contact us.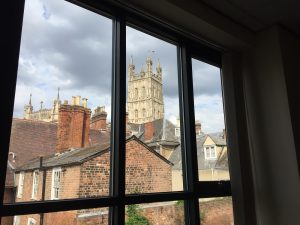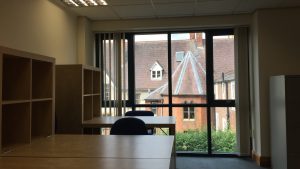 Office Space to Rent
We own an office building in the centre of Gloucester with views of the cathedral.
Some of the offices in this building are let under licence with easy in and easy out terms.  All offices are furnished to a high standard and have air conditioning and network cabling so all you have to do is move in.  Minimum licence periods are 12 months.
If you are looking for office space to rent in Gloucester please contact us.
Professional Services
As we own and manage our buildings we can also provide professional services to our client and other building owners.
Chartered building surveyors are available to provide advice in respect of new buildings, extensions to existing buildings, or the repair and maintenance of existing buildings.
Specific services provided include building surveys, fire risk assessments and fire safety consultancy, building regulations advice, health and safety advice, party wall act surveyors and advice, etc.
Residential Properties
Please click here for all residential properties we currently have available.
Office Space
Please click here for all office space we currently have available to rent.
Other Properties
Please click here for all other property we currently have available to rent.
Professional Services
Please click here for our professional services page.